---
Nelson Mandela, & the power of iconography
This post isn't going to be a tribute to him - there's no shortage of those online today. Rather it's a reflection on what he represented as an icon and – this blog being on a design agency website after all – some thoughts on iconography in general and its importance in communications.
Don't just Spray and Pray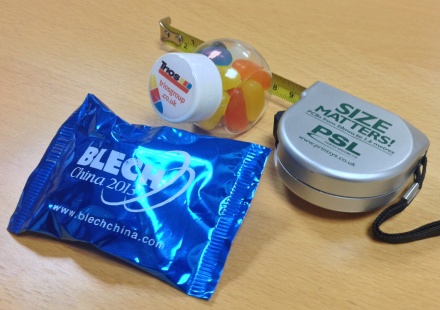 I had a client ask me about branded mouse-mats the other day. Really?
The Creative Bounce-back:
it needs to happen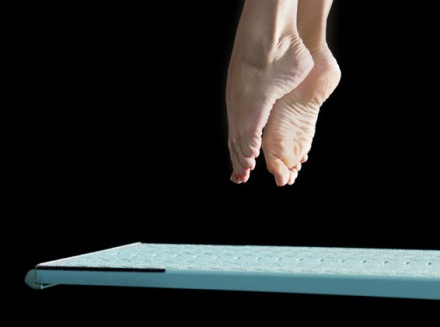 I got into Graphic Design because it was sexy, and because I had a passion for playing with ideas and visuals. The passion still burns strongly, but the opportunities to use it have become increasingly infrequent...
Choosing a typeface with the teXt FACTOR
Choosing the right typeface for a communication piece is important; you're setting out your stall as to how you want your message to be portrayed before it's even read. It's rather like when you get up in the morning and decide what clothes to put on – you're probably thinking about what the weather's like, what mood are you in, etc. People will then judge you on how you look, especially if they are seeing you for the first time. However, the problem with choosing a typeface is: where do you start with the thousands available to you?
Spellcheck disasters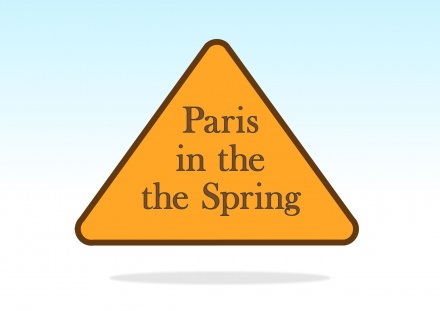 My wife was recently asked to recommend a supplier… "I have no hesitation in recommending this company," she wrote, "who we have used on a regular basis." "Really?" Came the reply, causing her to re-read what she had sent...
So do you really want a high click through rate?
I love pay-per-click advertising. A medium where you not only get to define your market down to the nth degree, but you only pay when someone is interested in what you've got to say! What's not to love?
COLDPLAY and the flight of 'Charlie Brown'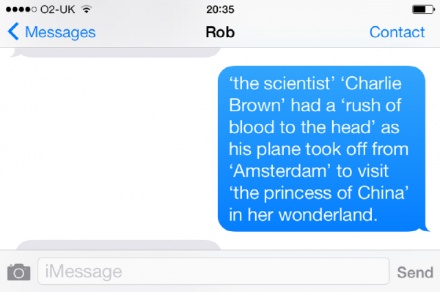 Both my son and I have an affinity with Coldplay. The other day I received a text from him:- 'the scientist' 'Charlie Brown' had a 'rush of blood to the head' as his plane took off from 'Amsterdam' to visit 'the princess of China' in her wonderland. I couldn't help adding more to the story. He then went on to add yet more, after which it became an ongoing text match. Here's the finished text:
Too much information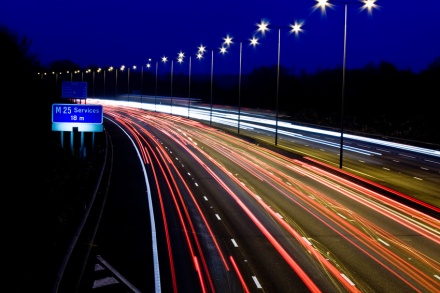 Yesterday, Rob and I were on the M25 - on our way back from a surfing weekend in Croyde, if you were wondering - when Rob mentioned to me that the total length of the M25 was 117 miles. He followed this up with a question...
PDFs... and why I hate them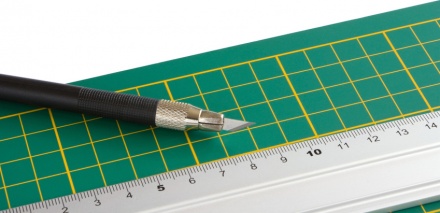 "This is so frustrating," I remember a client telling me on the phone, sitting in front of his PC. "Surely it can't be that complicated for me to be able to see what you've got on your Mac?" And then along came PDFs, and everything changed.