Twitter Basics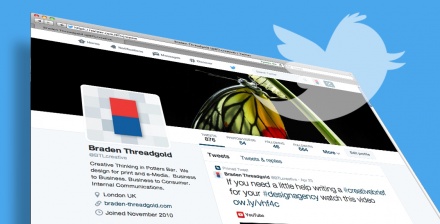 Exactly how you use Twitter makes a real difference to your social media strategy. Take a few minutes and study some basic tips which Twitter themselves recommended in a recent webinar, which we've converted into PDF format for you.
1. Personalise your profile
2. Listen to your customers and industry
3. Find your voice
4. Grow your followers
5. Plan ahead
Twitter Basics (1.3MB)
Get tweeting!
---